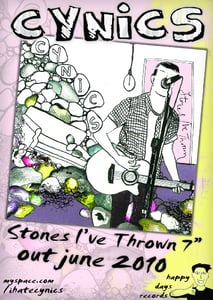 £

3.00
Features three new songs and a Paint It Black cover. Inspired by The Steal, Gordon Gano's Army and Billy Bragg.
1. 14 Coleman St
2. You're Alright
3. Be Excellent To Each Other
4. Memorial Day (Paint It Black)
Comes with insert with lyrics and more + a download code.
'Memorial Day' was written by Paint It Black.
Pre-orders will include the original handwritten lyrics on a scrapbook page FOR THE FIRST THREE ORDERS ONLY
BENEFIT FOR PARTNERS IN HEALTH
http://www.pih.org/